Welcome to Clipboards!
Please login or register and get access to your personal account with orders, wishlist and other settings.
New Customer? Start Here
0
$0.00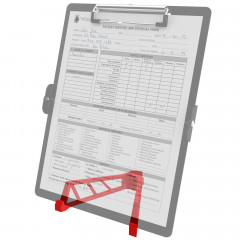 Showing 1 to 2 of 2 (1 Pages)
Clipboard Stand Need a place to put your clipboard for storage, transcribing or viewing you..
Tablet Stand and Display Need a place to put your tablet for storage or display your inform..
Showing 1 to 2 of 2 (1 Pages)